Stay informed about our current services and projects.
The Works is NeighborWorks Umpqua's bimonthly newsletter with updates on timely projects. Sign up for your free newsletter today!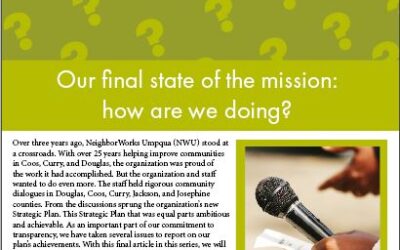 In this issue: The last state of our mission: how are we doing?Meet our new HOC Director!Tell us how our outreach is going!Meet our new board members!and more!
read more